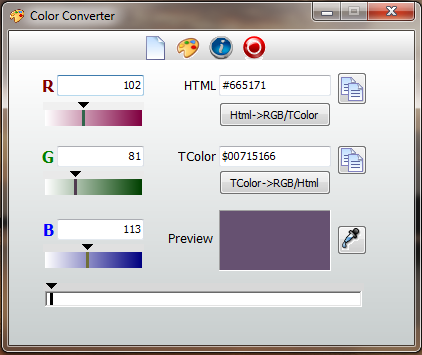 Pick colors and convert RGB values to HTML/TColor codes and vice versa.

Features:
Color Picker Tool
Color Preview
Convert RGB to HTML/TColor codes
Convert HTML to RGB/TColor
Convert TColor to RGB/Html
System requirements:
Windows 8, 10
(May be used with older versions of Windows. No guarantee)
Min. resolution 800x600
Free space on HD 20 MB
Language: English
Support freeware.

Every donation will help to offer freeware in the future.